International Literary Agency meets Intellectual Property Management
Fiction, Nonfiction, Film & TV
Global Lion is celebrating over 50 years in the industry with:
New York Times bestsellers
movies managed, developed or produced
Emmy Award nominated movies
What Global Lion represents
 We represent books of all kinds from fiction to nonfiction, spiritual, religious and self-help to true crime. Global Lion has sold books in over 30 countries both directly and through collaboration with key international agents. We have sold books and developed relationships with publishers not only nationwide but world wide. Global Lion has also worked with a vast array of authors who are specialists in their fields. We also work with first time novelists.
At Global Lion, we value the relationships we have with all our clients and contacts across the globe. We are constantly evolving to provide exceptional representation in the world of not only publishing but also film and TV. Intellectual property management spans not just your book ideas, but your brand and how you show up in the world of entertainment.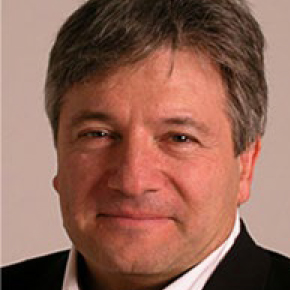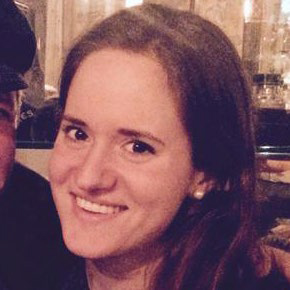 Liseanne Miller
President & CEO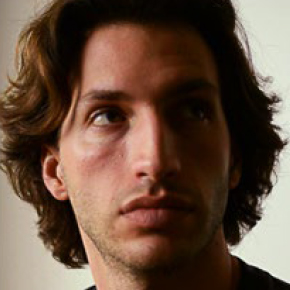 Charlie Serabian
Literary Agent
Peter Miller was known in both the publishing world and Hollywood as the "Literary Lion." He spent 50 years dedicated to his clients and his work, staying in close contact with writers, production company executives, managers, screenwriters and directors. He regularly attended writing conferences like the Book Expo of America, London Book Fair, and Frankfurt Book Fair, and gave lectures at prestigious colleges and universities.
The legacy that Peter created has been passed down to his daughter, Liseanne, who had the pleasure of growing up in the literary world in New York City. She considers many of her clients as close family friends. Liseanne loves to read and brings an eye for branding and design to the table. She is honored to be able to carry on her father's legacy.
Charlie brings an eclectic mix of skills to the forefront of Global Lion. A graduate of SCAD's film and television department, his focus on writing for the screen and stage slowly transitioned to the world of books. Having worked closely with Peter Miller for several years, he's taken the Literary Lion's teachings to heart. He lives in Hollywood, Florida with his two black cats Bob and Betty, who he finds increasingly difficult to tell apart.
The Peter Miller Agency
The story of Global Lion begins in 1972, when the late Peter Miller joined forces with Al Zuckerman to start the literary agency Writers House. Al was a great teacher and mentor to Peter; so much so that a few years later, Peter decided to start an agency of his own. The Peter Miller Agency began in a small brownstone on the upper west side of Manhattan.
PMA Literary & Film Management Inc Global Lion Intellectual Property Management, Inc.
Over time this agency developed into PMA Literary & Film Management Inc. and then again into Global Lion Intellectual Property Management, Inc Global Lion. Despite changing names and location, Peter's enthusiasm for his love of the literary world remained constant. Global Lion has grown over the years attracting an array of talented writers including Vincent Bugliosi, Anthony DeStefano, Nancy Taylor Rosenberg, Jay Bonansinga, Ann Pearlman, and Sir Ken Robinson to name a few. We have also worked with major film studios such as Warner Bros, Paramount, and Mad Chance Productions, The Disney Channel, CBS and Showtime among others.
A new era of Global Lion
Peter's daughter, Liseanne took over as President and CEO of Global Lion in September, 2021 working alongside Peter's former assistant and trusted associate Charlie Serabian. Together, Liseanne and Charlie continue to work with Global Lion's talented clients. They are also looking forward to working with a new generation of brilliant writers, harnessing fifty years worth of the Literary Lion's wisdom to guide them along the way.
We are accepting submissions for all genres, including but not limited to commercial fiction and non-fiction, education, self-help, business, technology, fantasy, science fiction, intriguing studies of interesting subjects, art, and "making of" books on the film and television industry.
Whether this is your debut novel, or you've been published for twenty-plus years, we want to hear from you. We welcome all voices, genders, ages, sexualities and ethnicities. We believe in powerful storytelling and want to help give you a platform.
Include the following in your query submission:
Your full name and your preferred email address (only list one email address)
A synopsis of your query, one page or less. Please include the title, genre, plot summary, themes, and envisioned audience.
A sample chapter, approximately 20 pages will be sufficient; if this is unavailable, a chapter synopsis is also acceptable.
A short author biography.
Links to your social media outlets and/or website urls if you have them. We will only consider one work per author at a time.

Please send your query to email 

queriesgloballionmgt@gmail.com

, or use the form to the right. Please be patient as we review your submission.
Global Lion Intellectual Property Management. Inc. accepts exclusive submissions only. If your work is under consideration by another agency, please do not submit it to us.